Official Raspberry Pi International PSU with UK, Euro, US and Aus Plugs
Official Raspberry Pi International PSU with UK, Euro, US and Aus Plugs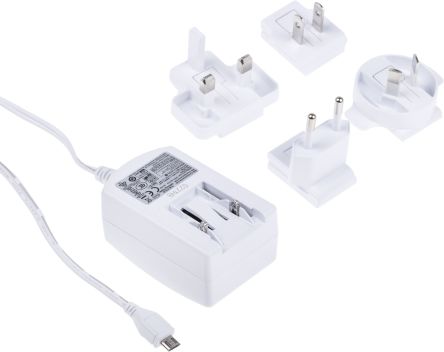 Product Details
Official microUSB Power Supply Unit for Raspberry Pi 3 Model B
This Pi Foundation approved power supply unit (PSU) for the Pi 3.
The power supply is an integrated cable and microUSB plug.
There are also four interchangeable mains adaptors — you can use the PSU in the UK, Europe, Australia and the United States.

• 2.5 A 5.1 V power supply
• 1.5 m cable
• Short circuit, over-current and over-voltage protection
• Low standby current consumption
• Class II double insulated
• ERP level 6 efficiency rating
Note
The power supply unit for Pi 3 is for use with Pi 3 only.
Brands