RepRap Carrier Board for 3D Printer V1.3
Product Code:

SG - REPRAP-V1.3

Availability:

10
Price:

S$ 98.00

Discount:

10 or more S$ 88.00

20 or more S$ 83.00
RepRap Carrier Board for 3D Printer V1.3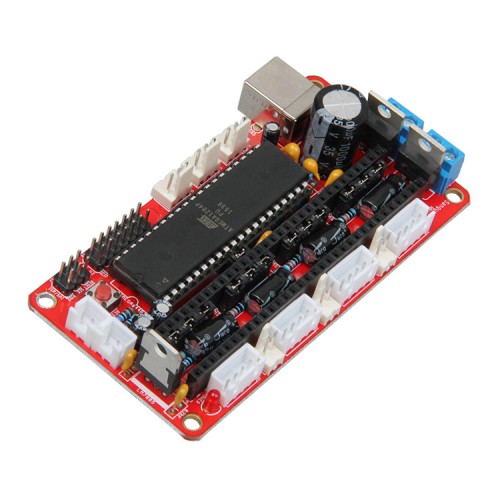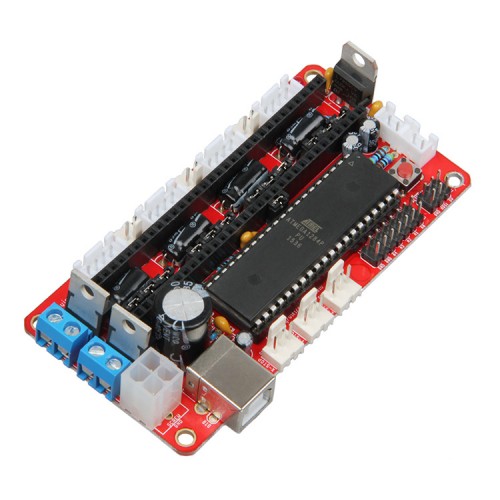 Sanguinololu is highly integrated with all the functions that a 3D printer needs. It is of high capacity-price ratio and support Reprap style printer and other CNC devices (Computer numerical control devices). The 4 stepper drivers are completely compatible with A4988 and DRV8825. Sanguinololu adapts developer friendly expansion port supporting I2C,SPI,UART,as well as ADC pins. All 14 expansion pins are reserved to be GPIO as well. Power supply for sanguinololu is also flexible; users can choose ATX-4 power input or the 2pin connector to supply.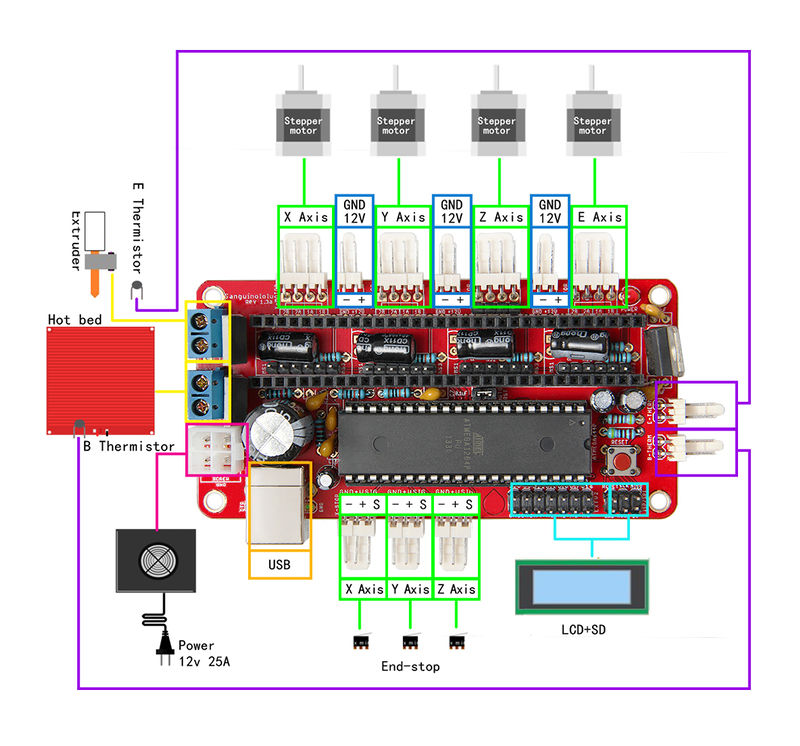 CARRIER
Features:
1. support multiple communication configurations :
UART1(RX TX)、I2C(SDA SCL)、SPI(MOSI MISO SCK)、PWM PIN(one)、ADC(five)
2. Support multiple power configurations:
Main board supplied by 5mm screw terminal, and optional 4pin ATX connector: 7v-12v
3. Adapts Atmel's ATmega644P - ATmega1284 drop-in compatible. Currently, we use 1284P, the bootloader has been burned before shipping, and users can put it into use after burning the programming code.
4. Adapts FT232RL on-board for USB connectivity, which is an industrial USB-serial chip, ensuring the stability and convenience of installation.
5. Selectable power supply for end stops (5v or12v).
6. 2 N-MOSFETs for extruder/bed, or other peripheral device
7. Supports LCD 2004 module, available for off-line printing.
Package List:
1 x Controller board V1.3a
Tags: RepRap Carrier Board for 3D Printer V1.3, REPRAP-V1.3
Brands